It's Not Too Late to Qualify for Q3 Incentives!
With three weeks left in the quarter, it's time to evaluate sales to make sure you're taking advantage of all available incentives and rebates! It's an easy way to boost sales, and a great way to earn a little extra money by reducing the costs of qualifying products. Listed below is a recap of rebates available to you and your customers, and what you need to do to earn them before it's too late!
3rd Quarter Rebates
Diversey has offered three segmented rebates for Distributors in Q3, covering the categories of laundry, dishcare, and all Detergent products. The rebates include:
End User Rebate Coupon Valid May 1 – August 30, 2013
This Clorox Urine Remover End User Coupon offers a $10.00 rebate on one case per end-user if ordered between May 1 and August 30. It is redeemable until September 15, so if your customer's have ordered either the 32oz or the 128oz sizes of this great new odor removing spray, make sure that the coupons are sent in by the end of the week along with a valid invoice.
3rd Quarter Profit Builder Rebates
Colgate-Palmolive is offering up to $2500 for qualifying purchases before September 30. Qualifying brands include Ajax, Palmolive, Softsoap, Murphy's Oil Soap, Suavitel, and Fabuloso products. This is a tiered incentive, so the more you buy the more you save! A combination of 1-3 brands yields $1.50/case rebate, whereas a combination of 4 or more brands nets a $4.00/case rebate! (Please see rebate coupon for restrictions and exclusions.)
3rd Quarter Biz Saver Rebates
P&G is offering two different rebates for Q3, with one exclusively for Distributors, and another designated for End Users. The rebates are as follows:
Distributor Rebate– Distributors can earn up to $1.00 per case on 100 cases or more of qualifying products, paid as a Visa debit card. Eligible products include Comet, Dawn, Spic and Span, Mr. Clean, Joy, Bounty, Charmin, and Puffs. See rebate coupon for additional details.
End User Rebate- End Users are eligible for up to $300 in rebates, also on a Visa debit card, with purchases of two cases or more of qualifying products in Q3. With individual rebates of $4-5.00 per case, only two cases of eligible Dawn, Bounty, Charmin, Spic and Span or Comet products will earn your customers their rebates! See rebate coupon for more information.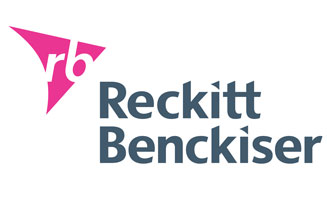 3rd Quarter Rebates
Reckitt Benckiser is offering Q3 rebates for both DSRs and End Users, valued at up to $300! The rebates cover Lysol as well as other major lines.
DSR Rebates– Reckitt is offering up to $200 in rebates, valid on varieties of Lysol, as well as Air Wick, Easy Off and Resolve products. Rebates range from $2-$5.00 per case, with a minimum rebate of $20, and a max rebate of $200. See rebate coupon for qualifying products and details.
End User Rebates– End Users can qualify for up to $300 in rebates on purchases of Lysol products, with per case rebates ranging from $2-5.00 per case, and an amazing $25 per case bonus rebate on Air Wisk, Easy Off and Resolve brands! The minimum rebate is $20, so one purchase of bonus products will ensure that your customers get paid!
Please download and review your rebate coupons by clicking on the appropriate links. Also make note of due dates, qualifying products, and the fine print details. Make sure that you and your customers take advantage of these amazing rebates before it's too late!
&copy Copyright RJ Schinner, All rights Reserved. Written For:
DSR Sales Support Blog